The current pullback in the precious metals sector is a buying opportunity. It is possible that gold and gold mining shares could continue to chop sideways-to-lower until the U.S. presidential election results are known and even into yearend as the implications are sorted out. We believe that now is the time to start layering in gold exposure, not when the rest of the world tries to do so.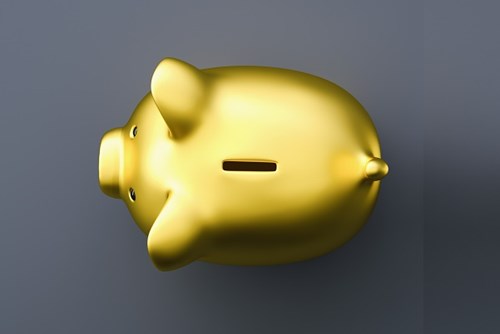 Gold's Breather Creates Buying Opportunity
Despite September's profit taking, gold bullion posted its eighth straight quarterly gain
'Stars have aligned for gold'
Warren Buffett's Berkshire takes $500-million stake in Barrick
ESG In The Spotlight
Learn more about Sprott's and The World Gold Council's ESG Initiatives
Sprott CEO's Gold Outlook
Peter Grosskopf discusses the gold rally and what he expects for the commodity in the back half of 2020 and 2021
Gold Rally Over or Just Getting Started? A Technical Perspective
Sprott Market Strategist Paul Wong explains how technical analysis provides future guidance on the direction of gold markets.
Sprott Added to S&P/TSX Composite Index and TSX30 Program
Press Releases
Webcasts
8/7/2020
Sprott Inc. Q2 2020 Earnings Conference Call
Important Message
You are now leaving Sprott.com and entering a linked website. Sprott has partnered with ALPS in offering Sprott ETFs. For fact sheets, marketing materials, prospectuses, performance, expense information and other details about the ETFs, you will be directed to the ALPS/Sprott website at SprottETFs.com.
Continue to Sprott Exchange Traded Funds
Important Message
You are now leaving Sprott.com and entering a linked website. Sprott Asset Management is a sub-advisor for several mutual funds on behalf of Ninepoint Partners. For details on these funds, you will be directed to the Ninepoint Partners website at ninepoint.com.
Continue to Ninepoint Partners
Important Message
You are now leaving sprott.com and linking to a third-party website. Sprott assumes no liability for the content of this linked site and the material it presents, including without limitation, the accuracy, subject matter, quality or timeliness of the content. The fact that this link has been provided does not constitute an endorsement, authorization, sponsorship by or affiliation with Sprott with respect to the linked site or the material.
Continue