Sprott Inc.
Environmental, Social and Governance ("ESG")
Sprott Inc. is committed to the highest standards in sustainable investing with the view to giving back more to environmental and local social causes in connection with the opening and operating of mines worldwide.
Responsible investing is an increasingly sophisticated endeavor across the investment world and affects all sectors of the global economy. For the precious metals mining sector, substantial innovation is replacing a historically patchy approach to environmental, social and governance ("ESG") issues. Increased institutional and investor demands have helped shift attitudes and policies toward much stronger ESG policies.
Sprott ESG Policy Statement
Sprott Inc. believes it is part of our corporate responsibility to deliver returns by being a responsible investor. We believe that integrating ESG matters into investment decision-making processes and active ownership practices are key tenets of being a responsible investor.
Sprott ESG Principles
The United Nations Principles for Responsible Investment ("UNPRI") were launched in 2006 with the aim of ensuring that ESG matters are considered during the investment process and subsequent management of investments. Although the UNPRI framework is voluntary, as a signatory Sprott Inc. has committed to, where consistent with the fiduciary responsibilities of our subsidiaries, incorporating ESG factors into our investment decision making and active ownership practices.
Sprott will endeavor to observe the six UNPRI principles
Principle 1. We will incorporate ESG issues into investment analysis and decision-making processes.
Principle 2. We will be active owners and incorporate ESG issues into our ownership policies and practices.
Principle 3. We will seek appropriate disclosure on ESG issues by the entities in which we invest.
Principle 4. We will promote acceptance and implementation of the Principles within the investment industry.
Principle 5. We will work together to enhance our effectiveness in implementing the Principles.
Principle 6. We will report on our activities and progress toward implementing the Principles.
Sprott Inc. has created an ESG Committee that has been tasked with the creation and ongoing implementation of Sprott's ESG program in an appropriate manner for our various operating subsidiaries. Furthermore, Sprott Inc. undertakes to use reasonable endeavors to:
Comply with relevant regulations governing the protection of human rights, occupational health and safety, the environment, and the labor and business practices of the jurisdictions in which we conduct business
Adhere to the highest standards of conduct intended to avoid even the appearance of negligent, unfair or corrupt business practices
Regard the implementation of our ESG program as an integral part of how we do business
Instruct our investment professionals in the identification and management of ESG risks and opportunities
Recognize that our ESG responsibilities are ongoing and encourage continual improvement in the execution of our ESG program
The ESG Committee will periodically review the effectiveness of Sprott's ESG program and report relevant findings to the CEO and Board of Sprott Inc.
Sprott Mining ESG Heatmap
---
Responsible Gold Mining Principles (RGMPs)
In 2019, the World Gold Council established a new framework that set out clear expectations for consumers, investors and the downstream gold supply chain as to what constitutes responsible gold mining.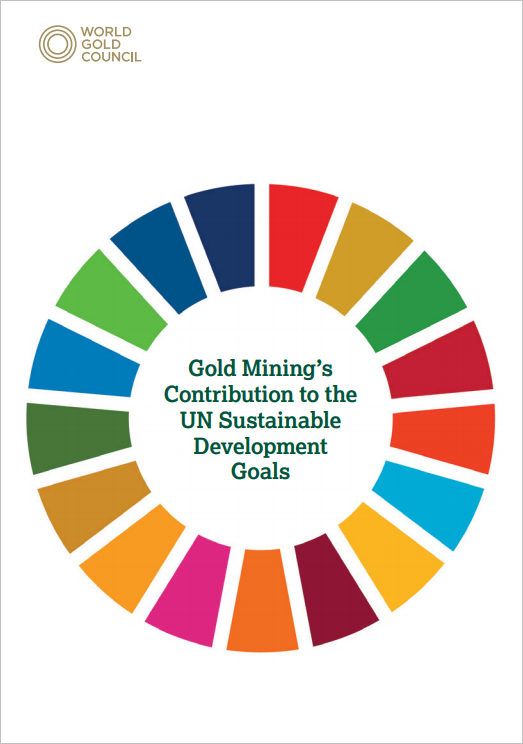 Sprott ESG Gold ETF
Listed on NYSE Arca
Gold that Aligns with Your Values