---
Purchasing
Ticker Symbols:  CEF (NYSE Arca)  /  CEF.U (TSX $US)  / CEF (TSX $CA)
CUSIP Number: 85208R101
ISIN:  CA85208R1010
Direct Registration System Information
---
Bar Lists
Serial Numbers of Gold & Silver Bars Held at the Bullion Custodian
Please click below to view a complete lists of the serial numbers for each gold and silver bar held at secure third party storage location in Canada on behalf of the Sprott Physical Gold and Silver Trust. Please note that all bars held within the Trust are London Good Delivery. The bars are segregated within the vault and fully unencumbered.
---
Physical Certificates
In the United States, shareholders can contact the Computershare call center at 800.446.2617 or go to computershare.com and access a transfer form by creating an account.
In Canada, shareholders can direct their broker to withdraw units from CDS Clearing and Depository Services Inc. When the broker puts in the withdrawal, the transfer agent in Canada, TSX Trust Company, will issue physical certificates to the broker.
---
Stay informed with
Sprott's Insights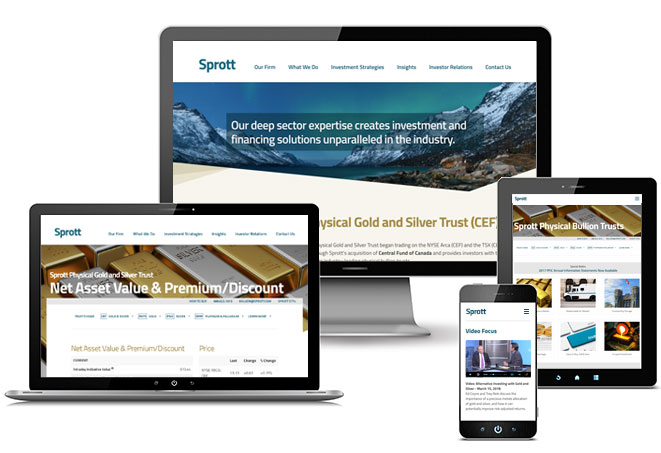 We're committed to providing investors with thought leadership on precious metals and real assets.
Subscribe today to receive the latest perspective from Sprott.