Platinum — Catalyst For Global Growth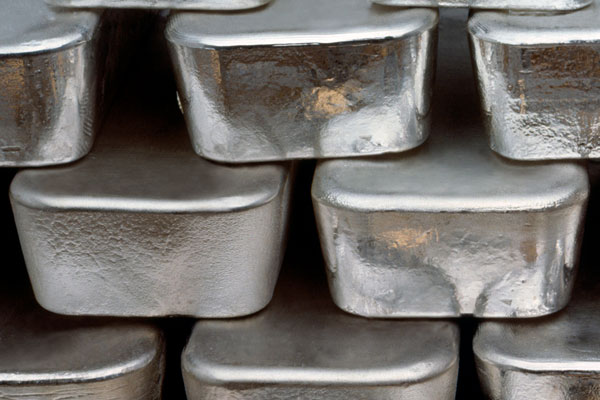 Rick Rule, Senior Managing Director of Sprott Inc., interviews Trevor Raymond, Director of Research at the World Platinum Investment Council, about promising signs that the market for platinum may be changing in the next few years, after nearly seven years of continuously downward prices.
Platinum has its precious metal nature, but Raymond says the metal plays a remarkable role in other applications that are supply-demand drivers. He outlines four demand categories — industrial, automotive, investment and jewelry — and offers application examples for each.
Platinum industrial use is strongly correlated to global growth, says Raymond. The metal is used in fuel cells for gasoline cars and in medical technology, including cancer drug treatments and surgery. Platinum is also used in the manufacture of nitric acid that goes into fertilizer. Of note is platinum's interrelationship with other metals, particularly palladium, and their use in automotive applications.
Platinum vs. Palladium Prices Since 2000
Source: Bloomberg. XPT (black line/shaded blue) represents platinum; XPD (green line) represents palladium
Sprott Physical Bullion Funds
Raising the bar in precious metals investing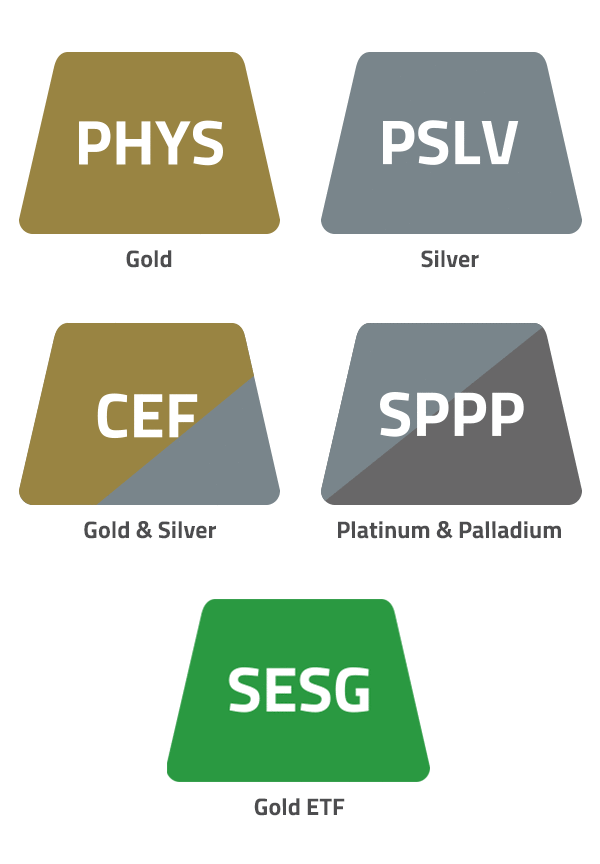 Sprott Physical Bullion Funds trade on the NYSE Arca
Sign-Up Now: 
Insights from Sprott
More on Platinum
Important Disclosure
Past performance is no guarantee of future results. You cannot invest directly in an index. Investments, commentary and statements are that of the author and may not be reflective of investments and commentary in other strategies managed by Sprott Asset Management USA, Inc., Sprott Asset Management LP, Sprott Inc., or any other Sprott entity or affiliate. Opinions expressed in this commentary are those of the author and may vary widely from opinions of other Sprott affiliated Portfolio Managers or investment professionals.
This content may not be reproduced in any form, or referred to in any other publication, without acknowledgment that it was produced by Sprott Asset Management LP and a reference to sprott.com. The opinions, estimates and projections ("information") contained within this content are solely those of Sprott Asset Management LP ("SAM LP") and are subject to change without notice. SAM LP makes every effort to ensure that the information has been derived from sources believed to be reliable and accurate. However, SAM LP assumes no responsibility for any losses or damages, whether direct or indirect, which arise out of the use of this information. SAM LP is not under any obligation to update or keep current the information contained herein. The information should not be regarded by recipients as a substitute for the exercise of their own judgment. Please contact your own personal advisor on your particular circumstances. Views expressed regarding a particular company, security, industry or market sector should not be considered an indication of trading intent of any investment funds managed by Sprott Asset Management LP. These views are not to be considered as investment advice nor should they be considered a recommendation to buy or sell. SAM LP and/or its affiliates may collectively beneficially own/control 1% or more of any class of the equity securities of the issuers mentioned in this report. SAM LP and/or its affiliates may hold short position in any class of the equity securities of the issuers mentioned in this report. During the preceding 12 months, SAM LP and/or its affiliates may have received remuneration other than normal course investment advisory or trade execution services from the issuers mentioned in this report.
The information contained herein does not constitute an offer or solicitation to anyone in the United States or in any other jurisdiction in which such an offer or solicitation is not authorized or to any person to whom it is unlawful to make such an offer or solicitation. Prospective investors who are not resident in Canada or the United States should contact their financial advisor to determine whether securities of the Funds may be lawfully sold in their jurisdiction.
The information provided is general in nature and is provided with the understanding that it may not be relied upon as, nor considered to be, the rendering or tax, legal, accounting or professional advice. Readers should consult with their own accountants and/or lawyers for advice on their specific circumstances before taking any action.
© 2023 Sprott Inc. All rights reserved.