Gold Continues Bullish Consolidation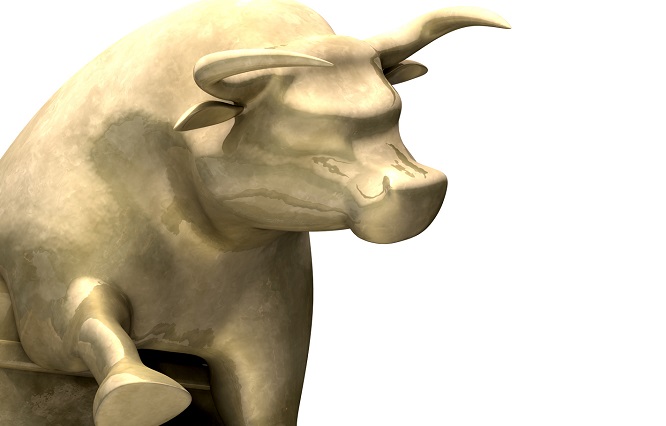 Gold Responds to Macro View of Lower Interest Rates 
Last week, gold bullion continued its bullish consolidation ($1,380 support, $1,440 resistance), and gold equities recovered to touch new 52-week highs as Federal Reserve Chairman Jerome Powell reaffirmed the likelihood of a July 31 interest rate cut. For several weeks prior to last week's Fed announcement, good economic news (e.g., the June jobs report) seemed like bad news as the market was already anticipating a Fed rate cut. Market positioning has now become relatively one-sided. Short-term price volatility is likely to be elevated relative to what the underlying macro catalyst would indicate. The long-term macro picture of lower interest rates is important, and it has only emerged over the past two quarters. For gold bullion, one of the most important measures will be short- and long-term positioning, which we will look at more closely.
| | | | | | |
| --- | --- | --- | --- | --- | --- |
| Indicator | 7/12/19 | 7/05/19 | Change | % Chg | Analysis |
| Gold Bullion | $1,415 | $1,400 | $15.25 | 1.1% | Positive Reaction to Powell Comments |
| Gold Equities (SOLGMCFT)1 | $22.35 | $21.67 | $0.68 | 3.14% | New 52-Week Price High this Week |
| DXY US Dollar Index2 | 96.84 | 97.25 | (0.41) | (0.4%) | Falling Back to 200 Daily Moving Average |
| U.S. Treasury 10 YR Yield | 2.12% | 2.04% | 0.08% | 4.0% | Slight Back-Up; Resistance 2.18%/.20% |
| German Bund 10 YR Yield | (0.21)% | (0.36)% | 0.15% | 41.67% | Back-Up to -0.02% Resistance |
| CFTC Gold Non-Comm Net Position3 and ETFs (Millions of Oz) | 103.2 | 102.1 | 1.07 | 1.0% | 1 Million Oz Added via ETFs, Near All-Time High |
Gold ETF Holdings Near High
Figure 1 delineates gold positioning as defined by Commodity Futures Trading Commission's (CFTC) Gold Non-Commercial Net Positions weekly report (sometimes referred to as the "speculative" position)3 and known gold bullion holdings in ETFs. These two measures represent a great indication of the amount of gold bullion held in trading hands (i.e., outside of central banks, governments, etc.). Known gold bullion in ETFs is held mostly by retail investors and smaller funds. Since the early 2000s, ETFs have become the easiest and least expensive way for the average investor to gain bullion exposure, and they have grown significantly. The dollars now invested in gold ETFs is about three to four times the size of the CFTC Gold Non-Commercial Net Positions is generally quite stable, and has resumed its buying trend since 2016.
CFTC Gold Non-Commercial Net Positions is the interesting one, as it is much more volatile and is the primary short-term driver of the gold price. These gold positions are likely held by "quant type" funds (a loose definition of quant funds, includes commodity trading advisor funds, algorithmic funds, high-frequency trading funds, etc.). Since about 2013, the "quant funds" have become an important factor in most asset classes. Last year, a report from a major U.S. brokerage firm estimated that quant funds, by trading activity, had grown to approximately 30% of the equity market and continue to gain. Unfortunately, there are many types and flavors of quant funds, but there is not much data. These funds are likely focused on macro, correlation and short-term trading drivers. Since Q4 2018, CFTC Gold Non-Commercial Net Positions have added the same amount of ounces (~33.6 million oz) as the 2016 move thus far. The quants have been pricing in the view of much lower interest rates and the recent shift in central bank policies. The U.S. Federal Reserve raised interest rates at its December 2018 FOMC (Federal Open Market Committee) meeting and just six months later by June 2019 it was signaling at least two rate cuts.
Figure 1. Gold Held in CFTC Gold Non-Commercial Net Positions and Known Gold Bullion ETFs (Millions Oz)
Note: ETF holdings are more significant, more stable, and have been under steady accumulation since early 2016.
Source: Bloomberg as of July 12, 2019.
Gold's Inverse Correlation to Bond Yields
Gold bullion as a zero-interest yielding asset is a long duration asset. As the market moves to the view of lower interest rates, gold should not only begin to outperform shorter duration asset classes, it should exhibit a high inverse correlation to bond yields (see Figure 2). From a simplified quant point of view, there is a clear macro drive (lower interest rates), a clear and significant correlation pattern and buying momentum. It is not clear how or if quant funds would price this, but if systemic risks were to elevate gold historically has been a safe haven asset. This last point will be reflected in ETF holdings.
As interest rates come down, the gold price is likely to move higher. Figure 2 shows the inverse correlation between gold and U.S. 10-year Treasury yields, which is very high right now, and confirms the importance of interest rates on the current gold move. Gold has also been in a quiet, outperforming trend versus bonds since early 2016 and has just broken out of triangle consolidation pattern. 
Figure 2. Gold Bullion and Bonds
Source: Bloomberg as of July 12, 2019. Gold spot price based on the Bloomberg GOLDS Comdty Index. U.S. 10-Year Bond Yield is based on the USGG10YR Index.
| | |
| --- | --- |
| 1 | The Solactive Gold Miners Custom Factors Index (Index Ticker: SOLGMCFT) aims to track the performance of larger-sized gold mining companies whose stocks are listed on Canadian and major U.S. exchanges. |
| 2 | The U.S. Dollar Index (USDX, DXY, DX) is an index (or measure) of the value of the United States dollar relative to a basket of foreign currencies, often referred to as a basket of U.S. trade partners' currencies. |
| 3 | Commodity Futures Trading Commission's (CFTC) Gold Non-Commercial Net Positions weekly report reflects the difference between the total volume of long and short gold positions existing in the market and opened by non-commercial (speculative) traders. The report only includes U.S. futures markets (Chicago and New York Exchanges). The indicator is a net volume of long gold positions in the United States. |
Sign-Up Now: 
Insights from Sprott
More on Gold
Important Disclosure
Past performance is no guarantee of future results. You cannot invest directly in an index. Investments, commentary and statements are that of the author and may not be reflective of investments and commentary in other strategies managed by Sprott Asset Management USA, Inc., Sprott Asset Management LP, Sprott Inc., or any other Sprott entity or affiliate. Opinions expressed in this commentary are those of the author and may vary widely from opinions of other Sprott affiliated Portfolio Managers or investment professionals.
This content may not be reproduced in any form, or referred to in any other publication, without acknowledgment that it was produced by Sprott Asset Management LP and a reference to sprott.com. The opinions, estimates and projections ("information") contained within this content are solely those of Sprott Asset Management LP ("SAM LP") and are subject to change without notice. SAM LP makes every effort to ensure that the information has been derived from sources believed to be reliable and accurate. However, SAM LP assumes no responsibility for any losses or damages, whether direct or indirect, which arise out of the use of this information. SAM LP is not under any obligation to update or keep current the information contained herein. The information should not be regarded by recipients as a substitute for the exercise of their own judgment. Please contact your own personal advisor on your particular circumstances. Views expressed regarding a particular company, security, industry or market sector should not be considered an indication of trading intent of any investment funds managed by Sprott Asset Management LP. These views are not to be considered as investment advice nor should they be considered a recommendation to buy or sell. SAM LP and/or its affiliates may collectively beneficially own/control 1% or more of any class of the equity securities of the issuers mentioned in this report. SAM LP and/or its affiliates may hold short position in any class of the equity securities of the issuers mentioned in this report. During the preceding 12 months, SAM LP and/or its affiliates may have received remuneration other than normal course investment advisory or trade execution services from the issuers mentioned in this report.
The information contained herein does not constitute an offer or solicitation to anyone in the United States or in any other jurisdiction in which such an offer or solicitation is not authorized or to any person to whom it is unlawful to make such an offer or solicitation. Prospective investors who are not resident in Canada or the United States should contact their financial advisor to determine whether securities of the Funds may be lawfully sold in their jurisdiction.
The information provided is general in nature and is provided with the understanding that it may not be relied upon as, nor considered to be, the rendering or tax, legal, accounting or professional advice. Readers should consult with their own accountants and/or lawyers for advice on their specific circumstances before taking any action.
© 2023 Sprott Inc. All rights reserved.