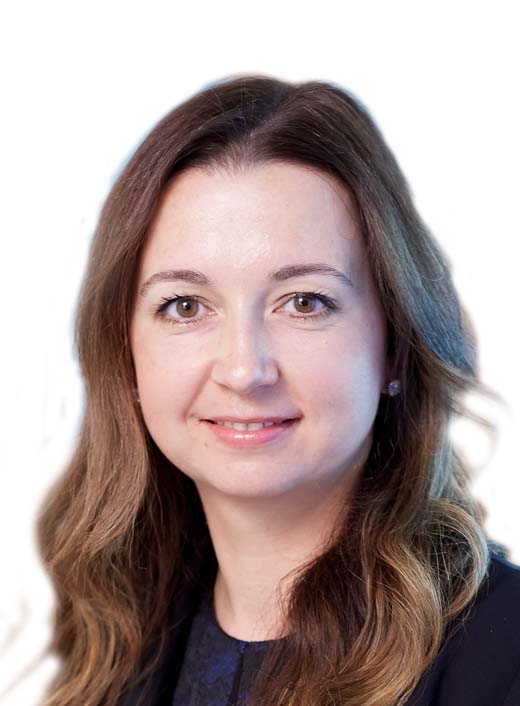 Maria Smirnova, MBA, CFA
Managing Partner, Sprott Inc. and Senior Portfolio Manager & Chief Investment Officer, Sprott Asset Management
Maria Smirnova has over 20 years of investment experience. She first joined Sprott Asset Management LP in 2005 as a research associate supporting the metals and mining team. She currently serves as Lead Portfolio Manager of a Sprott Sub-Advised Silver Equities Fund and Co-Portfolio Manager of another Sprott Sub-Advised Gold and Precious Minerals Fund. Maria is also is a Portfolio Manager on the investment team for Sprott Gold Equity Fund (SGDLX). Prior to joining Sprott, Maria served as a Product Development Analyst at Fidelity Investments. Ms. Smirnova holds a Master of Business Administration degree and a Bachelor of Commerce degree from the Rotman School of Management, University of Toronto. She has been a CFA® charterholder since 2002.
Important Disclosure
This material must be preceded or accompanied by a prospectus. Investors should carefully consider investment objectives, risks, charges and expenses. This and other important information is contained in the fund prospectus which should be considered carefully before investing. Click here to obtain the prospectus or call 888.622.1813.
Past performance is not a guarantee of future results.  All data is in U.S. dollars unless otherwise noted. Sprott Gold Equity Fund invests in gold and other precious metals, which involves additional and special risks, such as the possibility for substantial price fluctuations over a short period of time; the market for gold/precious metals is relatively limited; the sources of gold/precious metals are concentrated in countries that have the potential for instability; and the market for gold/precious metals is unregulated. The Fund may also invest in foreign securities, which are subject to special risks including: differences in accounting methods; the value of foreign currencies may decline relative to the U.S. dollar; a foreign government may expropriate the Fund's assets; and political, social or economic instability in a foreign country in which the Fund invests may cause the value of the Fund's investments to decline. The Fund is non-diversified, meaning it may concentrate its assets in fewer individual holdings than a diversified fund. Therefore, the Fund is more exposed to individual stock volatility than a diversified fund.
NOT FDIC INSURED • MAY LOSE VALUE • NOT BANK GUARANTEED
Sprott Asset Management LP is the investment adviser to the Fund. The information contained herein does not constitute an offer or solicitation by anyone in the United States or in any other jurisdiction in which such an offer or solicitation is not authorized or to any person to whom it is unlawful to make such an offer or solicitation. Sprott Global Resource Investments Ltd. is the Fund's distributor.
© 2023 Sprott Inc. All rights reserved.